Sun-dried Fish Jerky RECIPE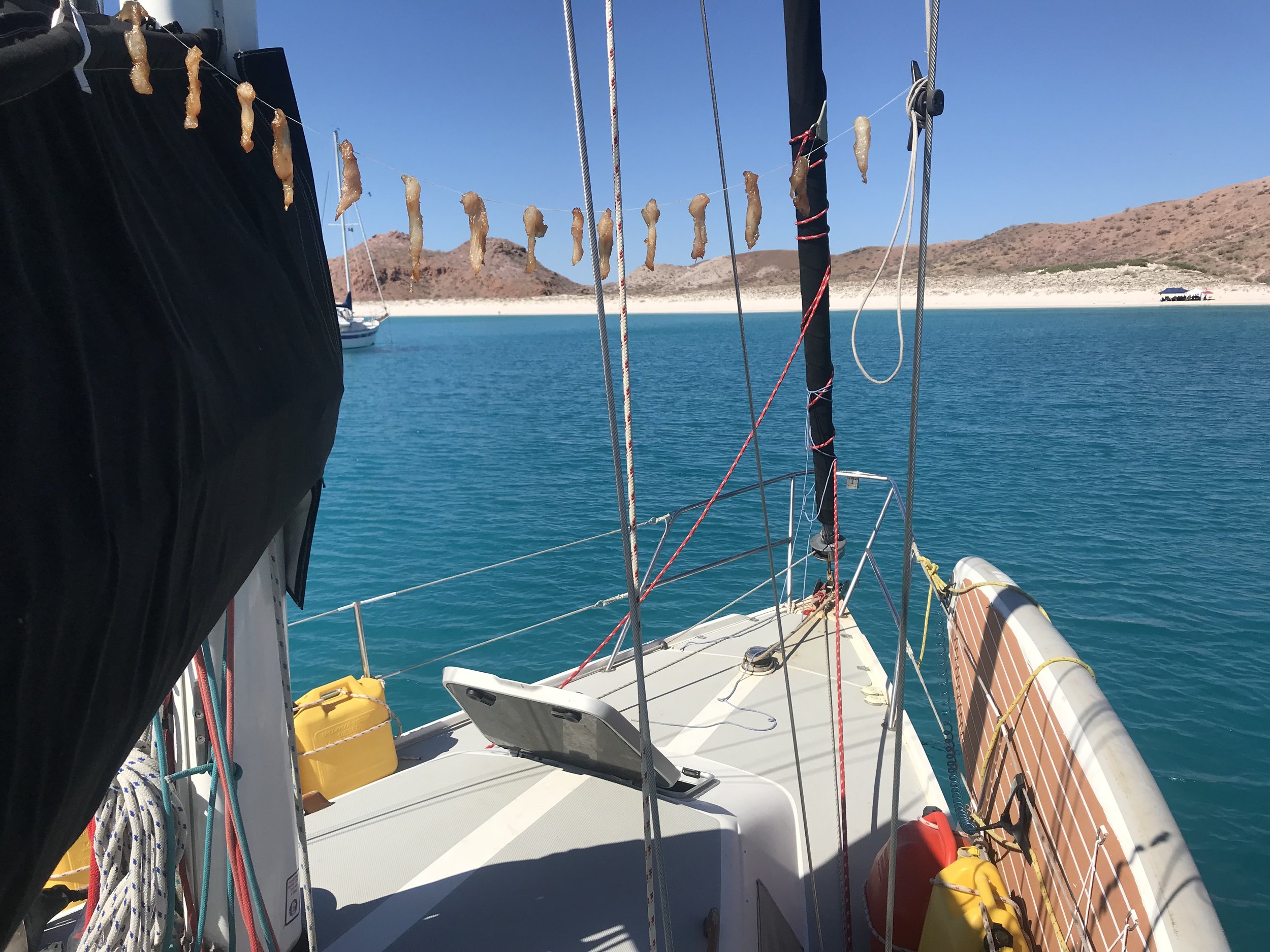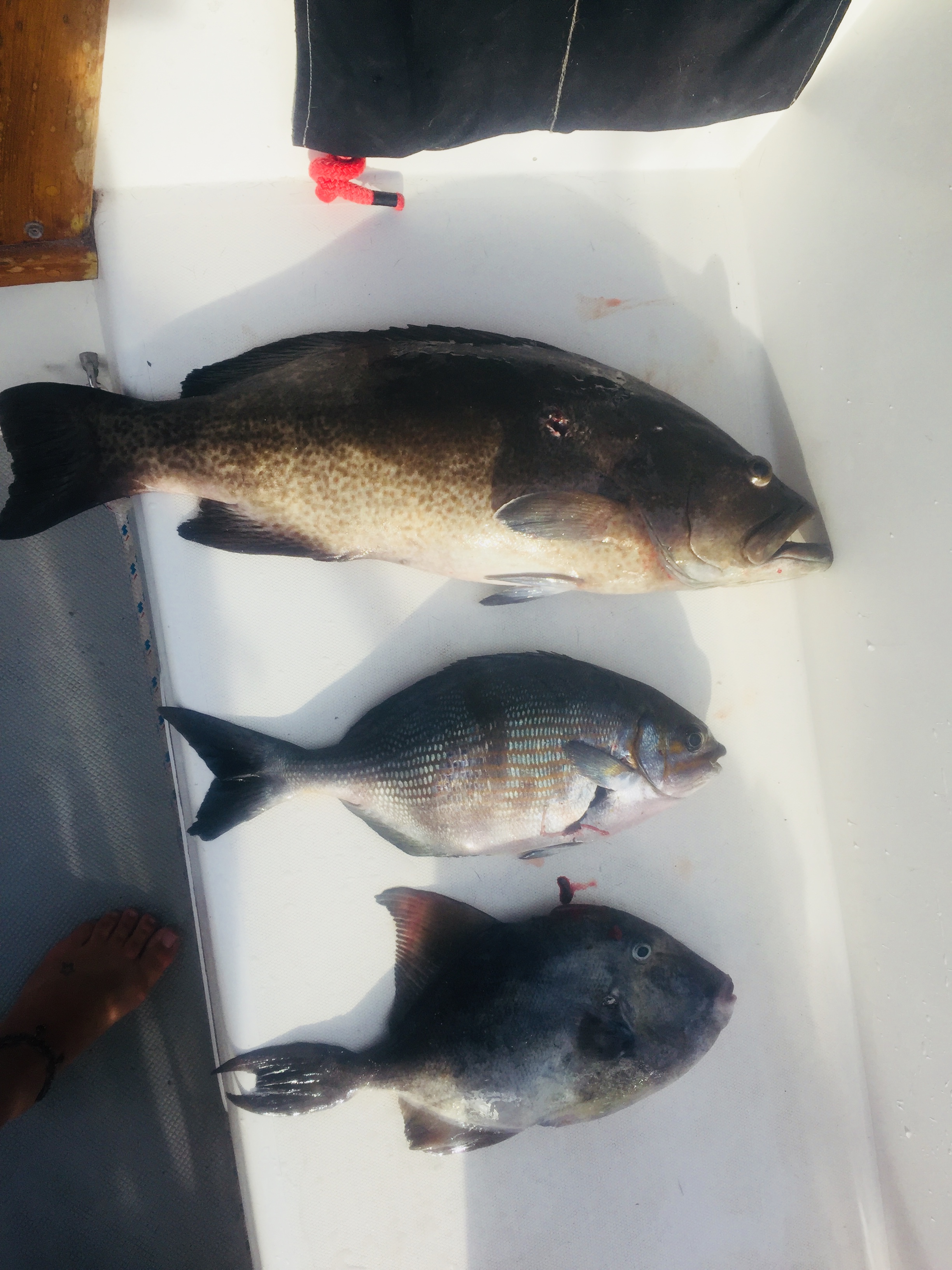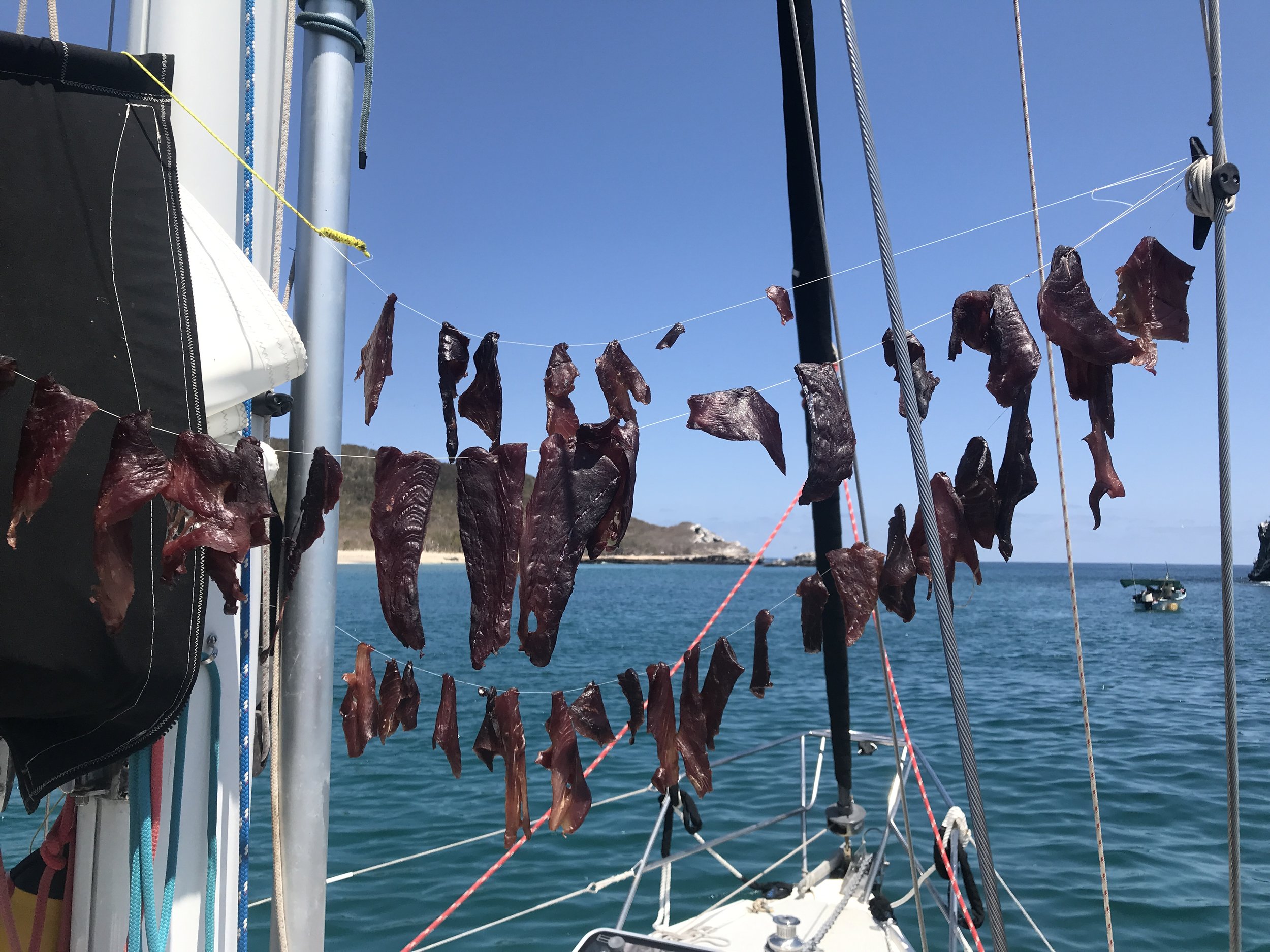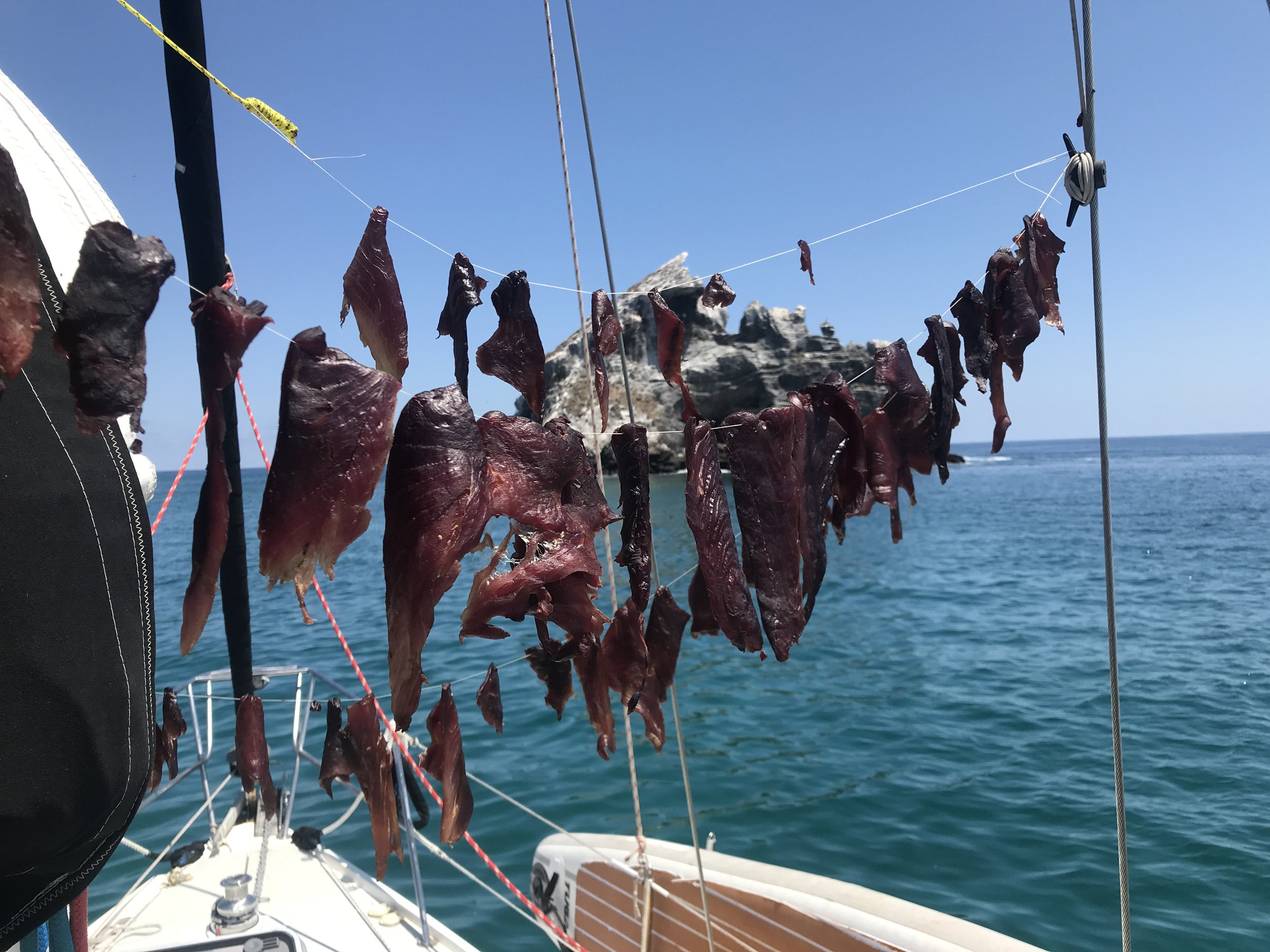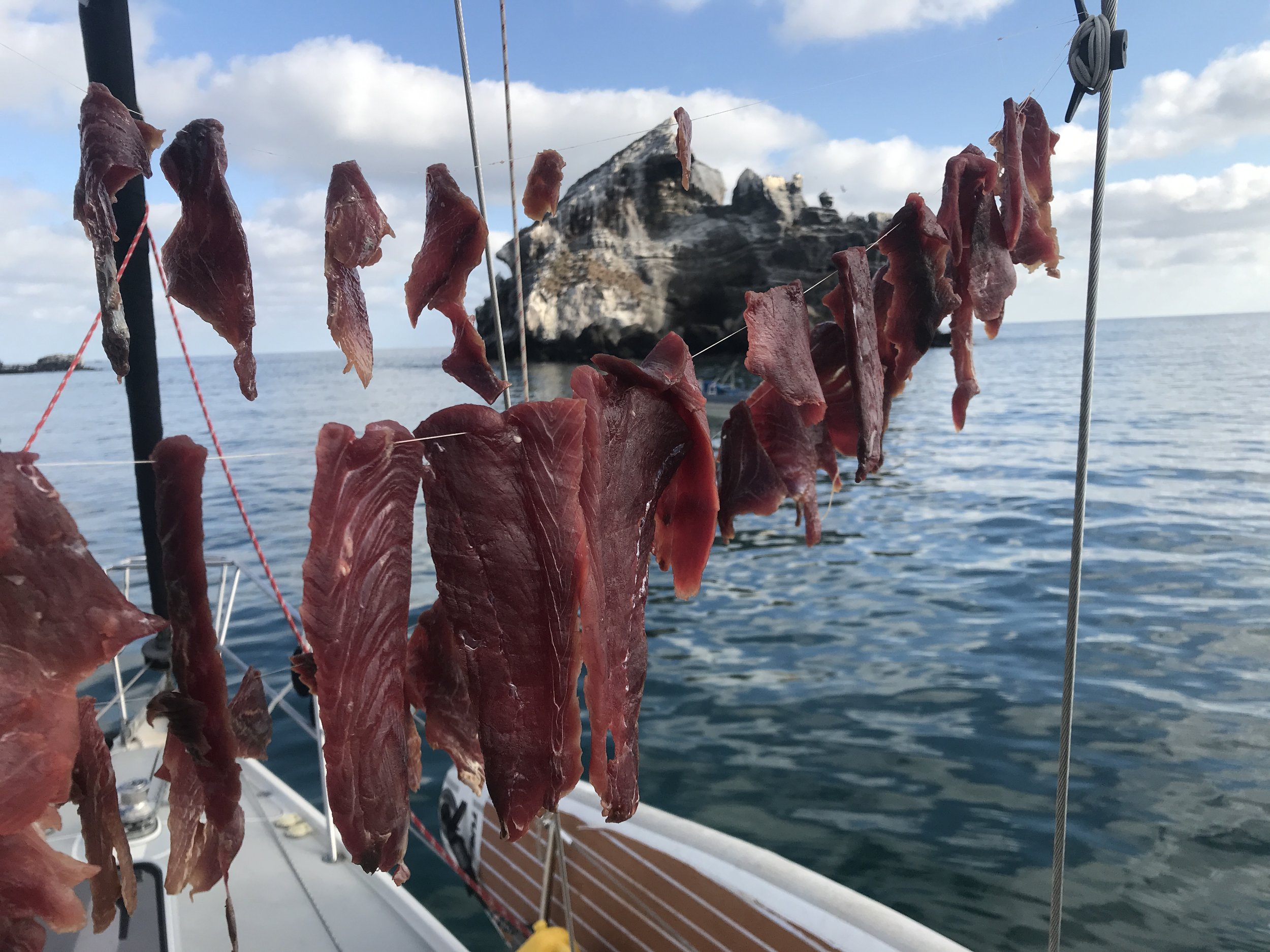 While cruising, we have been catching a lot of fish with our spearguns. On a sailboat, fridge and freezer space is always a challenge. Making fish jerky has been a good solution and it makes a great ready to go snack! The beauty of it is you don't have to store them in the fridge, which is really handy. It's easy to do and great snack while you are on watch and don't really want to go down below to make food.
Here's how to do it and a list of what you will need:
Plastic bag

String

Fresh fish (trigger fish, groupers, parrot fish, yellowtail or what is available to you)

Sesame oil

Natural sugar (it could be honey, agave, maple syrup, or other)

Soy sauce

Salt
Directions:
Cut your fish into french fry shape or large and thin fish slices.

Put your fish in a plastic bag with all the ingredient and let them marinate for 2-3 hours.

Use a string and thread it through the fish (we used sail twine). Make a small knot between each piece to prevent them from sliding.

Tie it up on deck in between your rigging and let them dry under the sun for half a day for a chewy texture, or a full day or two for a fish/beef jerky texture (this will allow it to be stored longer, but it will be a bit harder to chew).

Pull the fish pieces off the sting, store in a container and enjoy!!
If you like this recipe, please feel free to share it with your friends and family. 😉